Storeys and logistics
The solutions can be expanded in height with several storeys. The number of storeys depend on local regulations and the foundation of the build. Platforms and steel stairs connect the storeys.
Facades
If certain demands are made to appearance or aesthetics, it's possible to apply different kinds of sheathing or facing to meet the demands.
Stairs, guards, railings and platforms
Due to AGJ's certification programme (EN 1090-1, 2 og 3), all steel- and aluminum constructions from AGJ in Stenlille are CE certified.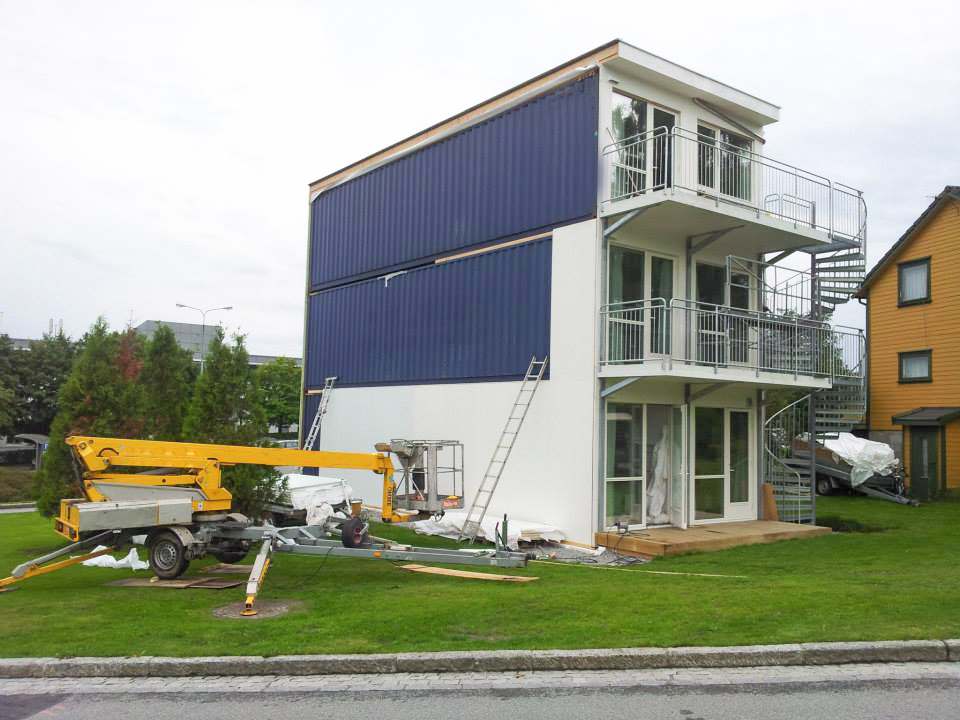 One storey with different facing
Large picture in new window
Two and three storey with different facing
Large picture in new window