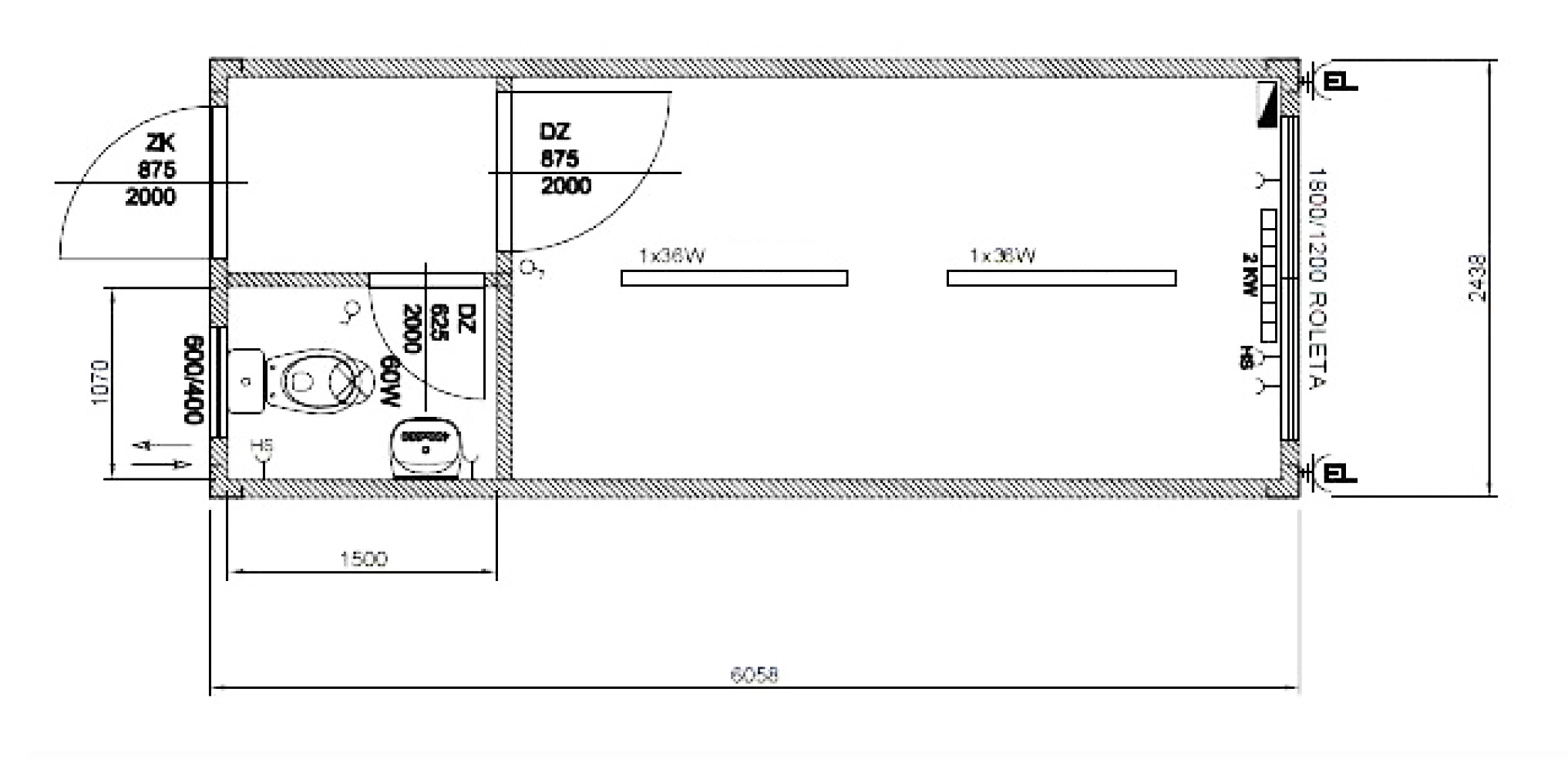 AGJ TYPE 3 with wether porch and toilet with hand basin. Ideal for office or living purposes.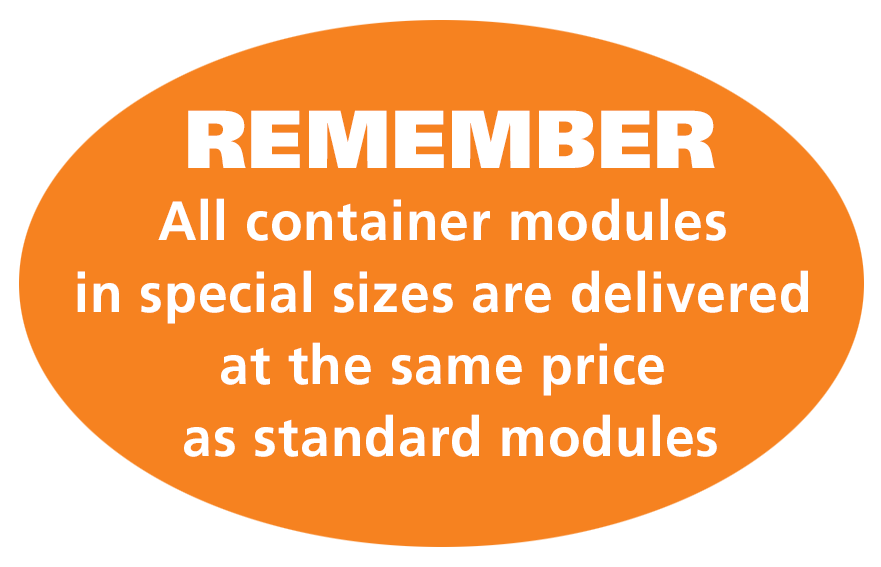 AGJ TYPE 3 comes with lamps, heater, window, door, drain and electrical installations.
Note: Available also with a width of 2,990, with a shower or mini kitchen….
Contact AGJ for more information about atypical solutions.
Dimensions 6058 x 2438 x 2820 mm
1 pc outside power supply 380V/32A
1 pc outside power terminal 380V/32A
1 pc distribution box 2 x 16A, 1 x 10A
2 pc fluorescent lamp 1 x 36W with tank
1 pc glass ceiling light 1 x 60W
2 pc socket
1 pc socket for heating
1 pc waterproof socket by washbasin
2 pc switch
1 pc hanger board with five double hooks
1 pc plastic window 1800/1200mm, openable/
pivoted, white, plastic roller shutter
1 pc plastic window 600/400mm, pivoted, white
1 pc convector heater 2 kW
1 pc galvanized outer door 875/2000mm
1 pc entry room
1 pc inner door 800/2000mm
1 pc inner door 600/2000mm
1 pc porcelain toilet with flushing cistern, toilet
paper holder
1 pc porcelain hand basin (cold water)
1 pc PVC floor, bath (sanitary part)