ACCOMMODATION MODULES
FLEXIBLE AND MODULAR SOLUTIONS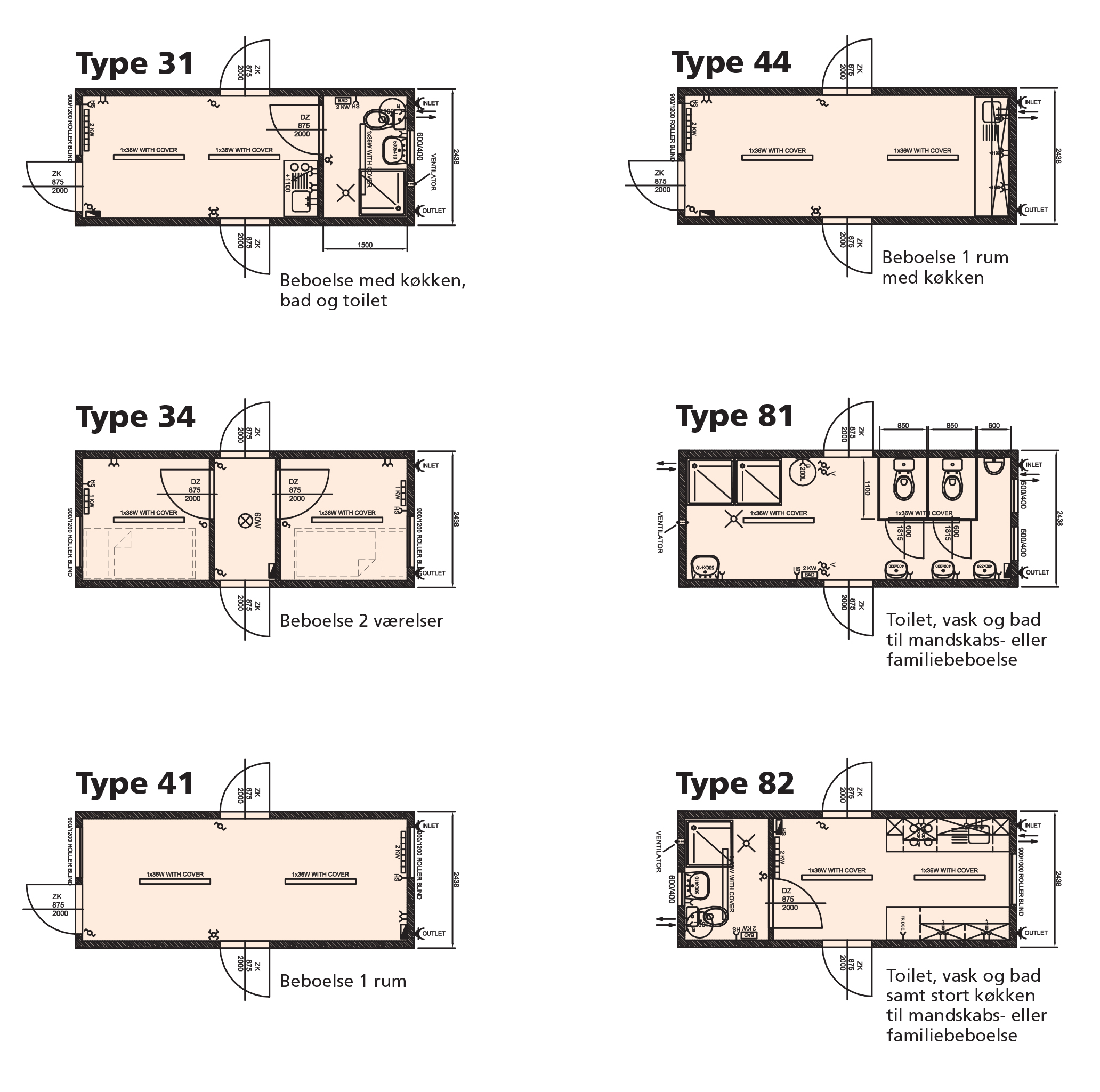 • Flexible solutions – you decide
• Temporary or permanent sccommodation
• Public institutions or private enterprise
• Good investmentg
• Buy or leasing
Combine the modules to meet your demands
There are almost limitless opportunities, when the need is temporary accommodation, housing of employees on construction sites or just establishing living-quarters when redecorating, rebuilding or renovating. This system is modular, so you can adapt the housing to few persons or create a complete container village.
Adaptation
Here we show you our modules with proposed furnishing. Of course they can be adapted as you wish.
Installations
The modules come with light, heating and wirering. In the sanitary modules with kitchen and/or toilets and bath these is drain and own watersupply if necessary.
Appearance
You can choose between 4 standard colours, and if the solutions are of longer duration, the modules can be covered in different facades to make fit into the surroundings or to give a certain impression. You can also your logo or logo colours on the module. Your fantasy is the limit.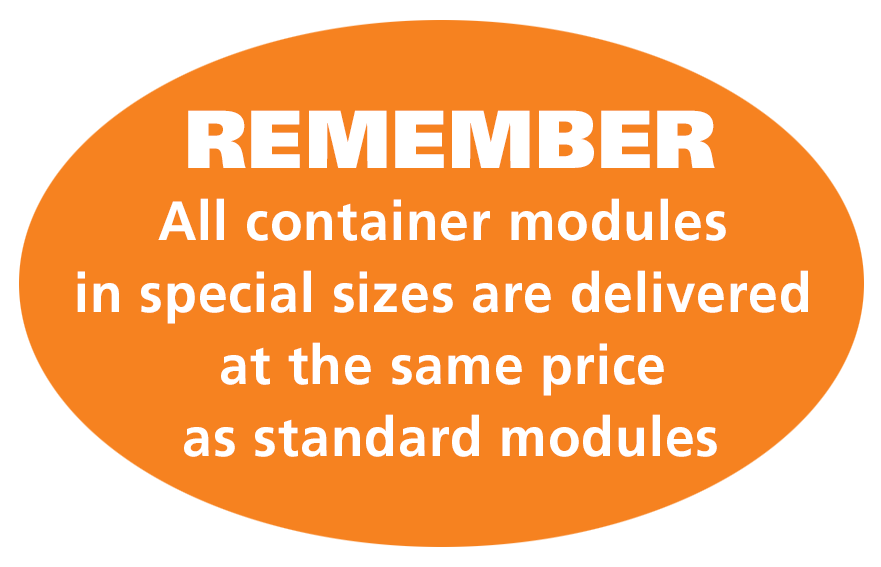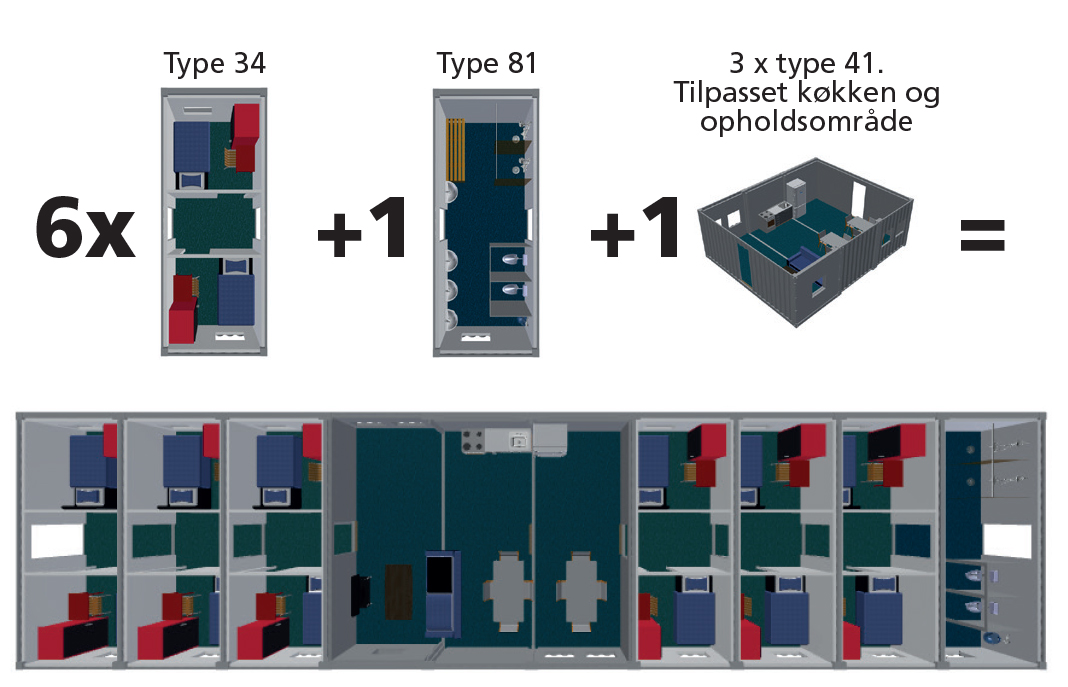 Here we use 6 pcs type 34 with 2 rooms, 1 sanitary module type 81 and an adapted kitchen- and living area centrally in the solution.
Have your solution drawn up in 3D CAD
This gives us the opportunity to fine tune the composition, decorating and appearance together – befor the solution is delivered on-site.
In this exampel the assignment was builders accommodation for 12 employees on a larger construction site.